IFMA's World Workplace will be held Oct. 16 to 18 at the Phoenix Convention Center. World Workplace boasts more than 100 education sessions, an expo that focuses on building relationships with vendors and solving problems, three unique facility tours, pre-conference courses, Deeper Dive sessions and IFMA Foundation events. Registration is open now.
Member pricing ranges from $495 for one-day only to $885 for the full event. Nonmembers can attend for $595 for one day or $1175 for the full event. IFMA has reserved blocks in five hotels. The booking deadline for discounted rates is Sept. 10. Book your rooms directly from the World Workplace website.
In 2016, the International Facility Management Association and the Royal Institution of Chartered Surveyors joined together to support the 25 million FM practitioners around the world. World Workplace will welcome more than 4,000 attendees from 40 countries and every state in the U.S. Attendees will represent more than 2,000 companies.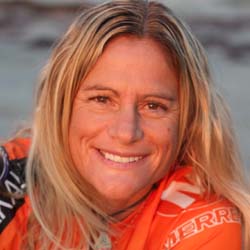 Robyn Benincasa, founder of World Class Teams and World Champion Adventure Racer, will be the opening keynote speaker. Rex Miller, author, futurist and principal for MindShift, will be a plenary session speaker. Mim Senft, CWWS, GBA, AAI, RYT, president and CEO of Motivity Partners and co-founder/CEO for Global Women 4 Wellbeing, also will be a plenary speaker. Peter Hinssen, co-founder & partner at nexxworks, will be the awards luncheon keynote.
Attendees can earn Continuing Education Units and Certified Facility Manager maintenance points for attending sessions at IFMA's World Workplace. To receive CEU points, you must add the $25 processing fee to your registration.
Featuring FMP and SFP classes, CFM exam prep workshops, a three-day Essentials of FM workshop and a one-day course on building sustainable processes, IFMA's pre-conference courses are a convenient way to meet your professional development goals in one place, at one time. Click for course offerings and prices.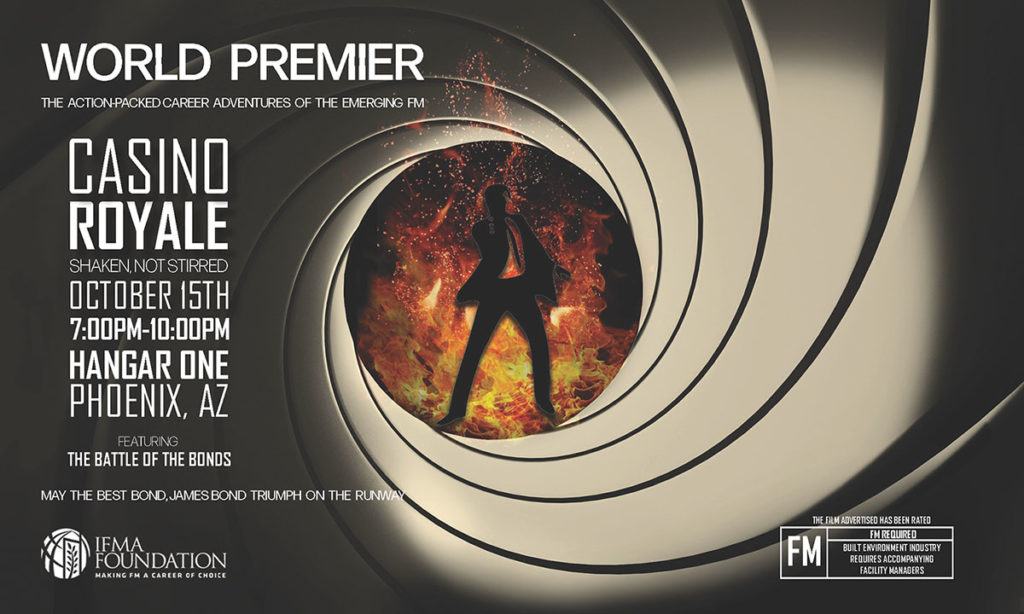 IgniteFM! The Student Challenge: Student teams compete to solve a complex FM problem and given an opportunity to present their solutions to an audience. FM professionals judge the competition and the winning team will receive a cash prize and recognition of their presentation.
IFMA Foundation Silent Auction: The auction will be open throughout conference hours. Proceeds from the auction will support the IFMA Foundation.
IFMA Foundation Booth: The IFMA Foundation works for the public good in support of Facility Management higher education, students studying Facility Management and related fields, research critical to the profession, and increasing awareness of facility management and making FM a career of choice. Visit us at Booth #748
FM Academic & Research Track Presentations: In an effort to support FM and related academic and research institutions, individuals and researchers, the Foundation presents the FM Academic and Research Track presentation of papers.
Held Tuesday, Oct. 15, from 1 to 4 p.m., each tour is only $49 per person and within walking distance of the Phoenix Convention Center. Please check in by 12:45 p.m. near registration on Oct. 15. Tours will depart the Phoenix Convention Center promptly at 1 p.m. Please wear closed-toe, flat shoes.
Phoenix Convention Center – 2019 Host Venue. Tuesday, Oct. 15 (tour time: 1 – 4 p.m.)
The University of Arizona Biomedical Campus. Tuesday, Oct. 15 (tour time: 1 – 4 p.m.)
The Orpheum Theatre. Tuesday, Oct. 15 (tour time: 1 – 4 p.m.)
The World Workplace expo is geared toward learning and relationship-building. See hundreds of FM solutions, tools and resources from the leading names in FM product and service providers. Product demonstrations, informational sessions and one-on-ones with exhibitors will help you make the best buying decisions for your facility.
Wednesday, Oct. 16 | 11:30 a.m. – 5 p.m.
Thursday, Oct. 17 | 9:30 a.m. – 1:30 p.m.
Deeper dives are in-depth, interactive sessions. Come learn, share, network, laugh and get ready to take charge of the rest of your World Workplace conference experience — and your career. Deeper Dive will be held Tuesday, Oct. 15, 1 – 4:15 p.m. and Thursday, Oct. 17, 1:45 – 5 p.m.
The Disaster Experience for Facility Managers (A Tabletop Exercise)
Oh, the Places your FM Career Can Go…Be strategic about the Training and Personal Development Decisions you make to Advance your Career!
IFMA offers more than 100 education sessions hand-selected by a committee of distinguished subject-matter experts and knowledgeable practitioners to ensure the value and relevance of presented content. The program committee thoroughly reviews each submission received through our yearly Call for Presentations, evaluating the quality and focus of the content, the applicability of the presentation to the FM profession, and the presenter's experience and qualifications. See the full list here.