With education tracks dedicated to Facility, Project & Asset Management, Evidence-Based Design Research, Programming, Planning & Design, and Transformation & Innovation, healthcare facilities management professionals and project managers who attend the Healthcare Design Expo + Conference, Nashville, will benefit from hearing seasoned pros discuss relevant topics. The schedule of educational sessions will be released shortly.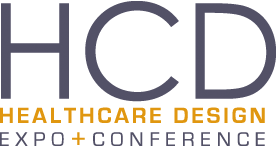 Tracks focus on: Advancements in Evidence-Based Design Research; AIA-AAH Forums; Behavioral Health Practices; Clinical Perspectives; Health and Wellness; Interactive Roundtable Discussions; Lessons Learned; New Models and Methodologies; Pediatric Settings; Programming, Planning, and Design; Technology and Innovation; and Transformation and Innovation.
The conference and show management team at Emerald continues to monitor COVID-19 developments as it plans the HCD Expo + Conference in accordance with CDC guidelines for gatherings at trade shows. Updated information will post to the show website.
Healthcare Design Expo & Conference, to be held at Music City Center, Nashville, November 7-10, is devoted to how the design of responsibly built environments directly impacts the safety, operation, clinical outcomes, and financial success of healthcare facilities now and into the future. Register here.