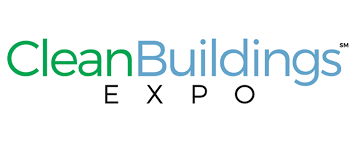 The Clean Buildings Expo, co-located with NFMT, will take place March 17-18 at the Baltimore Convention Center. ISSA and Trade Press Media Group jointly offer this event, co-located with the National Facilities Management & Technology Conference and Expo (NFMT).
The Clean Buildings Expo is free to attend just like the NFMT Expo. CBE credentials grant you access to the NFMT and vice versa. Register here.
Clean Buildings Expo is the first trade show designed for in-house cleaning managers, executive housekeepers, facility managers and principals in building service contractor (BSC) firms. Two of the most respected authorities in the commercial cleaning industry, ISSA and CleanLink.com, joined forces to create an exciting new event, which debuted in 2019.
The conference will feature more than 25 sessions addressing best-in-class operations, staffing and management strategies and cleaning technologies. The expo hall boasts helpful and innovative products and services designed to help you and your business.
Earn CEUs for every session you participate in at CBE. CBE and NFMT provide attendees CEUs for no additional charge.
Education tracks include: Cleaning Operations, Business Management and Trends and Technologies. Some courses we're excited about include:
March 17. T3.47. Charles Gerba, Professor, University of Arizona. Germ-Warfare–Focus on Influenza, Norovirus, and Emerging Viral Diseases.
March 18. W1.47 Joan W. Stein, President, Stein Consulting LLC. ADA Compliance in Restrooms.
March 17. T1.49. Gene Woodard, MCSCE, Director, University of Washington, Keith Webb. Executive Director of Plant Services.Newport News Public Schools. Creating Leaders through Succession Planning.
March 17. T2.45. Ben Walker. Director of Business Development. ManageMen, Inc. Zone vs. Team Cleaning: Which is Better for Productivity.
March 17. T2.43. Brie Welzer, Environmental Scientist, Green Seal. A Healthy, Green, Low-Carbon Building? What Does That Really Mean and Why Do We Care?
March 17. T3.43. Patricia Olinger, Executive Director, Global BioRisk Advisory Council (GBAC). GBAC Portable Decontamination Devices for Addressing a Range of Contamination Concerns.
May 18. W1.43, Sheila Brown. Healthy Indoor Environments in Schools Program Manager. U.S. Environmental Protection Agency (EPA). Using Data to Support Proper IAQ Initiatives.