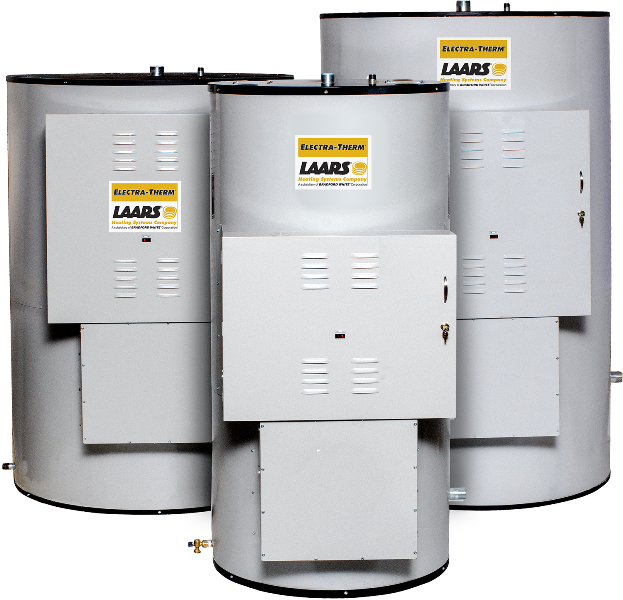 Laars Heating Systems now offers a 150- to 2,500-gallon electric water heater, from 12 to 360 kW, that feature 150 psi ASME code glass lining, ASME temperature and pressure relief valve, internal fusing (above 120 amps) and magnesium anode rods.
The water heaters also offer immersion thermostats, manual reset high limit, hinged and locking door and channel iron skid base. Options include BMS contacts, low water cut-off, electric step controller (for 36 kW and higher), low and high pressure switches, time clocks, and lifting lug access.
Laars Electra-Therm water heaters are easy to maintain, robust, simple to operate, and are clean and efficient.  The systems are ideal for use in hospitals, apartments, dormitories, commercial laundry facilities and in areas with limited gas availability.
The water heaters also come with a three-year tank warranty.
For more information visit www.laars.com