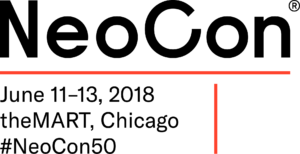 NeoCon will deliver a world-class educational experience for its 50th edition including four marquee presentations and more than 100 CEU programs June 11-13 at the Mart. Show organizers offer a program of seminars that explore topics including a road map for achieving WELL certification, applying psychology to design, and trends influencing the next decade in healthcare facility design. NeoCon will explore the industry's next chapters with seminars flagged with the Future of Design designation. See the list of seminars.
It is also the 29th year of  The Best of NeoCon product design competition judged by facilities managers, interior designers and architects. It is presented by Contract and co-sponsored by NeoCon and The McMorrow Reports.
Click to register to attend the show. 
The show will feature two marquee presentations on opening day: to kick off the show there will be a presentation led by Gensler Founder, Art Gensler, in conversation with IIDA's Cheryl Durst, then in the afternoon there will be a panel led by Interior Design Editor-in-Chief, Cindy Allen. There will also be in-depth talks from Editor-in-Chief of Wired, Nick Thompson, as well as Founder and Design Principal of Ross Barney Architects, Carol Ross Barney.
Monica DeBartolo, Director of Programming, NeoCon remarks, "The individuals headlining the 2018 conference program are more than just "design influencers." They are champions for the public good, creating and advocating for user-focused, sustainable built environments for a better future. Complemented by a rich and varied CEU seminar offering, NeoCon 2018 will deliver an exceptional educational experience as we celebrate 50 years of tomorrow's design."
Registration is now open for NeoCon's four marquee presentations:
Unanticipated Opportunities: A Conversation between Art Gensler and Cheryl Durst
Art Gensler, Founder, Gensler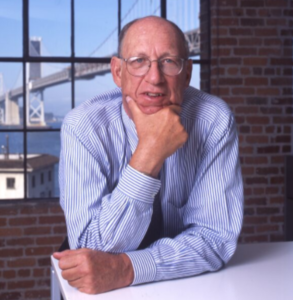 Presented by Aspecta by Metroflor and IIDA
Monday, June 11
8am in the NeoCon Theater, 19th Floor, The Mart
She Said, She Said: Extraordinary Women in Design
Moderated by Cindy Allen, Editor-in-Chief, Interior Design
Monday, June 11
2pm in the NeoCon Theater, 19th Floor, The Mart
The Wired Future
Nick Thompson, Editor in Chief, Wired
Presented by ASID
Tuesday, June 12
8am in the NeoCon Theater, 19th Floor, The Mart
Future Cities-Creating Livable Environments
Carol Ross Barney, Founder and Design Principal, Ross Barney Architects
Presented by AIA Chicago
Wednesday, June 13, 2018
9:30am in the NeoCon Theater, 19th Floor, The Mart