by Eileen McMorrow
If you are not one of the 50 lucky ones who signed up in time for the facility tour of the Charlotte Motor Speedway the day before World Workplace opens, you can still join the thousands of other attendees who will gather to hear Kyle Petty's opening keynote when the NASCAR icon and philanthropist pulls in from the Charlotte Motor Speedway to shift our gears from the daily FM lap to the road map to our futures.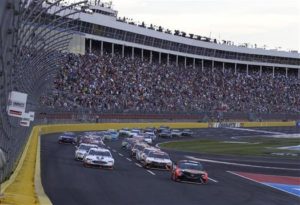 For more than three decades as a driver, owner and media commentator, he has put his heart and soul into doing what a Petty does best — compete with class and touching the lives of everyone around him. Inspired by the vision of his late son Adam, Kyle and the Petty family partnered with the NASCAR community and corporate sponsors nationwide to help those in need.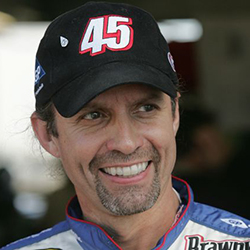 At the end of opening day, the World Workplace Welcome Reception will be held at the NASCAR Hall of Fame.
"I truly believe that attendees will be talking about World Workplace Charlotte for years to come. We've incorporated feedback to make some changes that both new and returning participants will enjoy, including the addition of a third keynote speaker," declares Graham Tier, IFMA Chairman and Head of Property Facilities Management at the Hong Kong Jockey Club, Hong Kong. This year will also conclude with a new event: THE After Party. No ballgowns, no tuxedos, no presentations — just great food and drink and dedicated time for networking, which consistently ranks as one of the top reasons to attend, according to IFMA.
"Our expo is nearly sold out, and we've already exceeded our targets for sponsorships. The Charlotte IFMA chapter has been a fantastic partner in helping us plan opportunities for attendees to take advantage of what the city offers — from the NASCAR Hall of Fame to moonshine tasting — and they're also spreading the word within the regional market for those who will be able to drive to the conference.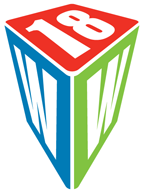 After networking, the next reason FMs attend IFMA is for the education. "IFMA's education tracks and sessions are built around a body of research that goes back decades. Whether it's our global job task analysis which is the basis for the core competencies that make up the FM profession or direct focus-group and survey feedback about challenges facing contemporary FM professionals, our team ensures that the program sources best practices from around the world," says Tier. Further, the tracks allow attendees to build their own program to customize their experience.
How to Create Your Own Success
Tier was asked how the conference theme, Create Your Own Success, translates. "Our event theme has many layers. First, at the individual level, attendees can customize their experience to their needs and the needs of their facilities. That may mean seeking innovative solutions on the expo floor, building a custom educational program to fit specific requirements, attending credential seminars or being inspired by keynote speakers.
"From a larger perspective, "Create Your Own Success" is an acknowledgement that we in the FM industry are finally masters of our own destiny. The rest of the built environment industries are looking to us for solutions, and we have an opportunity to deliver our own success.
"This success — individual and shared — is what we want for all IFMA members and we are supporting them in that ambition by providing education and networking events where they can learn about the latest technologies and trends. (See related article, The Future is Global, says IFMA Chairman Graham Tier).
This is IFMA's first time hosting World Workplace in Charlotte. "It is beautiful and easy to get around (it's a great city for walking), and as we noted, Charlotte is home to the high-octane thrill of NASCAR racing," says Tier shares.
Charlotte's also a hub for the banking industry, and IFMA has several sessions planned on topics like blockchain and cryptocurrency. In fact, Theresa Payton, the first female CIO for the White House, will deliver the closing keynote on cybersecurity. "We're certainly looking forward to it," declares the Chair, "and to seeing many McMorrow Reports readers in Charlotte!"