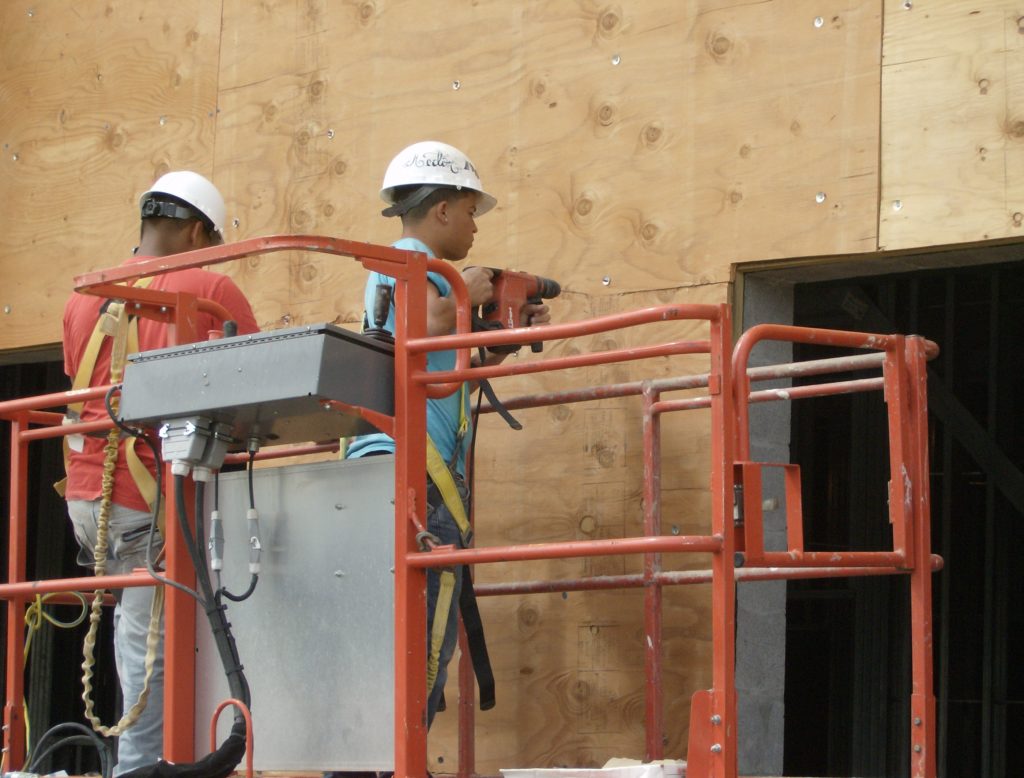 Hunter Xci Ply is a high thermal rigid insulation panel composed of a closed cell polyisocyanurate foam core bonded to a premium performance coated glass facer on one side and 5/8″ or 3/4″ fire treated plywood on the other. It is designed for use in commercial wall applications to provide continuous insulation (ci) within the building envelope.
Hunter Xci Ply is NFPA 285 compliant in numerous wall assemblies, including CMU, concrete, steel stud and fire retardant treated walls. Additionally, the product helps simplify exterior cladding installation by providing the full panel surface as an attachment point.
With the highest R-value per inch of any insulation, the Hunter Xci polyiso wall insulation line helps create energy-efficient, high-performance envelopes in commercial and institutional buildings.
For more information visit the Hunter  website or call  (888) 746-1114