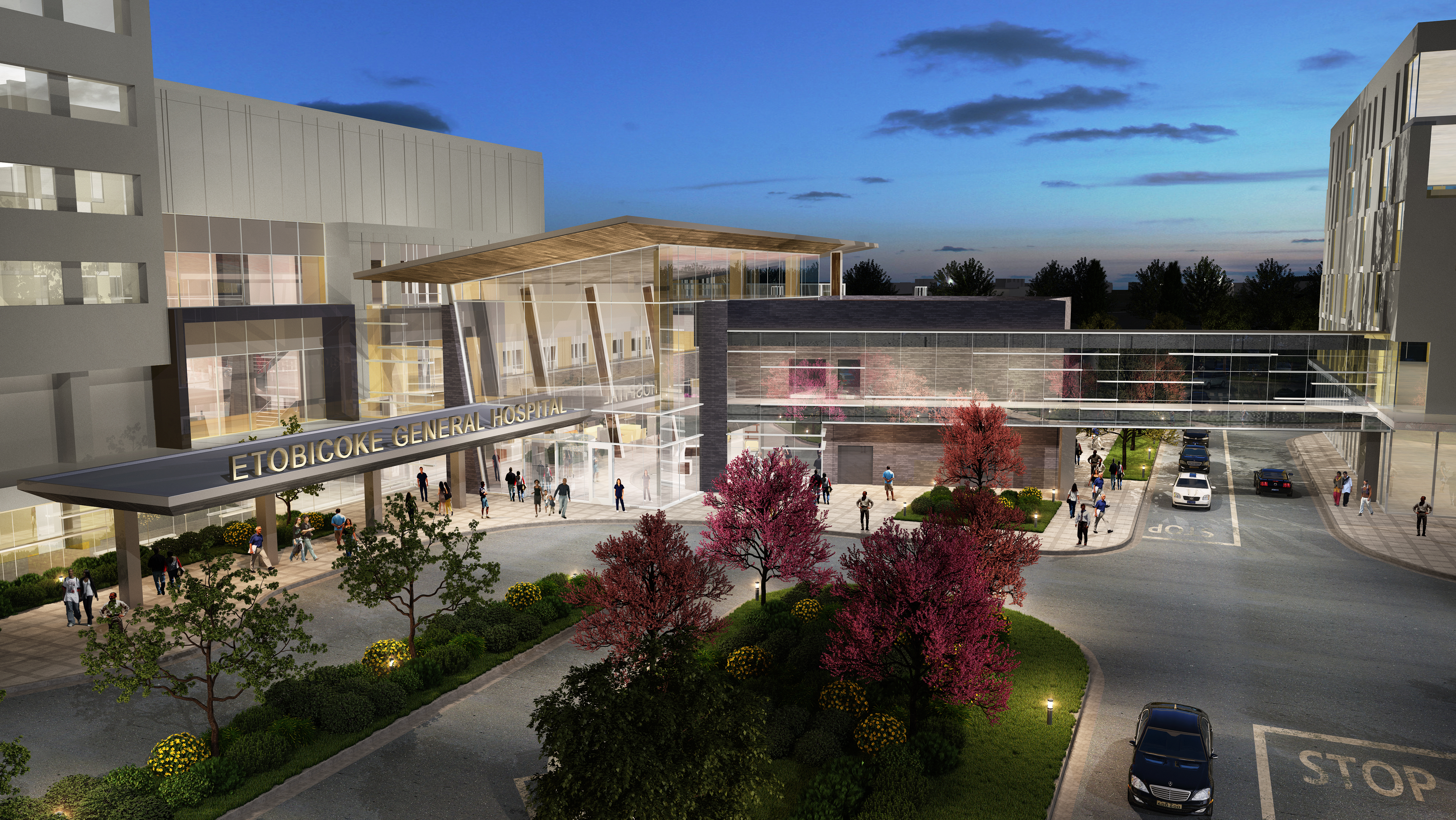 HDR, in association with the Etobicoke Healthcare Partnership, has been selected to design the new Etobicoke General Hospital Phase 1 Patient Tower Project in Ontario, Canada.
The Etobicoke Healthcare Partnership was selected by Infrastructure Ontario (IO) and William Osler Health System (Osler) after careful evaluation following a competitive request-for-proposal process. The Etobicoke Healthcare Partnership team consists of:
Architect: HDR
Developer: Axium Infrastructure Canada and DIF Infra 4 Canada Ltd.
Constructor: Walsh Canada
Financial Advisor: Brookfield Securities LP
Facility Manager: Cofely Services Inc.
"We are extremely excited about this opportunity. After fostering an excellent working relationship with the Osler Health Team, we were delighted to bring in this project," says Tom Ditoro, managing principal at HDR's Toronto office. "It's a truly rewarding win given the incredible competition. I'm proud of our team."
The $140 million project will add approximately 250,000 SF in a four-story wing to meet the needs of its growing community. In addition to larger patient rooms with natural lighting, the new wing will include a larger state-of-the-art emergency department, an intensive care unit and critical care unit nearly four times larger than the current space, a maternal newborn unit with birthing suites and specialized nursery, cardiorespiratory and neurodiagnostic services, and an ambulatory procedures unit. The project will focus on sustainable design and construction with the goal of achieving Leadership in Energy and Environmental Design (LEED) Silver certification.
Construction is scheduled to begin immediately with an expected completion date of late 2018.