by Eileen McMorrow
While 2020 has unfolded in ways we never imagined, it is not dissimilar to 1920 following the pandemic of 1918. As last century had its Roaring Twenties, we, too, may have ours, including drastic changes anticipated to the retail and commercial property sectors.
Within the next four to five years, commercial property in cities and towns will change over to become fully integrated livable residential properties, predicted Graeme Leach, a chief UK and international economist, during a webcast presented by the Advanced Workplace Institute at the end of July.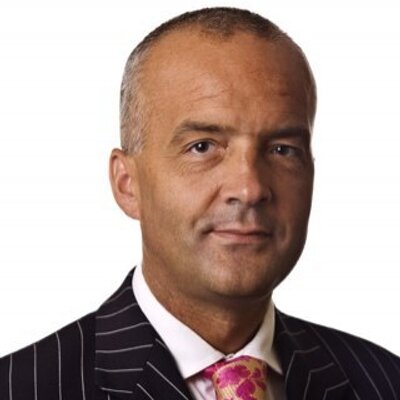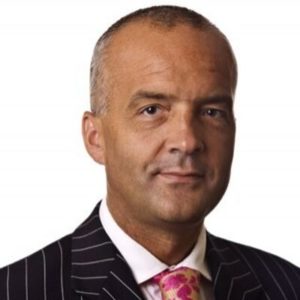 "The High Street and retail is over," Leach declares, predicting the spaces will be repurposed and reconfigured for living spaces in the cities. "Businesses are walking away from property, finding the workers performing well at home and determining they do not need the costs associated with the space."
Leach, CEO & Chief Economist with Macroeconomics Consulting, a macroeconomic, geopolitical, and future megatrends research consultancy, London, predicts there will be a liberation of architecture and design, along with not as much pressure "to build." Rather, architects will re-purpose what exists. Towns and city centers will look more different as more people choose to live in the city. Leach also suggests there may be less planning and zoning control and fewer regulations. The current increase in "For Sale" and "For Rent" properties will require changes to the existing infrastructure.
Asked by Andrew Mawson, founder of Advanced Workplace Associates, if secondary cities a are going to perform better in the near future, Leach indicated it is determined by where people move and the need for business to keep flexible.
How online learning impacts business locations
The emerging markets and the growth of new cities can be attributed to the the complete bypass of fixed-line networks due to all communication going mobile, according to Leach. Further, advanced high-tech companies plant themselves around colleges and universities. However, the rise of online learning will translate into immediate reduction of classroom and building use. It is possible the companies will avail of the space that universities may not be using in the near future.
The delivery of education is also changing, impacting college campuses and all the decades of investment in facilities. If students can access the best professors and participate in online learning and achieve results, they will be less inclined to live on or near campus.
"People are pushing back at the quick back-to-normal. We are in the depths of the [economic] downturn, yet the timing of the pandemic and the technology rise is extraordinary," says Leach, noting that technology has enabled many professionals to work and keep the economy moving in some sectors while growth is halted in others.
Which organizations will succeed?
Leach referenced McKinsey reports that say organizations that keep driving forward are the ones that already have a strong sense of "community." They will find ways to keep the social cohesion of the work community while still reducing the size of their office portfolios, he says. "People will come to the office for social meetings and collaborative spaces that are activity-based with colleagues. They are not in the office for "working."
The unintended consequence
Since the early weeks of the pandemic, the reduction in carbon output is noticeable worldwide. During a recession, green issues are usually off the table as politicians are focused on providing jobs and food, the economist noted. "In the current situation, the environment benefits even though it was not the intended consequence. People recognize the greener aspect and improved air quality as a result of the reduction in mass transit and personal car use for commuting." Greener living is likely to remain a discussion point when the pandemic ends and people reconsider how to receive education and participate in their profession.
"What should business leaders or mayors of cities do?" Mawson inquired. "Look to develop 'your metropolis' in terms of communications and transport," says Leach. "While supply chains will not be rebuilt to bring everything on shore, price still matters, and there will be a mini-manufacturing renaissance, but not of global consequence." He believes the UK will see a return of manufacturing in some cities.
While major cities like London are always building up, there can be long-term decline in nearby town centers. To reverse this trend, planners need to reconsider how to use their geography as an advantage to being near the big city.
In a future that is closer than we imagine, Leach predicts driver-less cars will allow people to go to sleep for the night in the car while it drives them to the destination of their morning business meeting.
When will we fly again?
Business air travel and the future of the airlines are global concerns. Leach projects there will be far less business air travel for a considerable time. He spoke of the "W"or "L" shape in the progress of the economy, and how deeply worrying the L-shape could be, and the potential for trade wars and economic penalties. "More likely, when the economy normalizes, there will be some air travel return."
Client entertainment by corporations has been nil, positively impacting the bottom line. Companies are getting accustomed to spending nothing on T&E, and it is hard to know what will happen, with no predictions on that one.
While COVID-19 remains in society, Leach indicates we need 60 to 70 percent herd immunity and must maintain social distancing practices, shielding, and mask-wearing for a least one year. Ultimately, herd immunity comes with the COVID-19 vaccine.
"These 'new trends' of the past 100 days were already happening," says Leach. "Now, it is just accelerated."