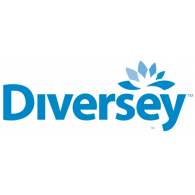 Diversey, a leading global provider of cleaning and hygiene solutions, announced that it is locating its corporate headquarters in York County, South Carolina. The development is projected to bring $6.1 million in investment and create approximately 400 jobs.
Diversey is a leading cleaning and hygiene solutions company that integrates chemicals, floor care machines, tools and equipment with a wide range of technology-based, value-added services. Employing approximately 8,600 people globally, the company is a provider of smart, sustainable solutions designed to drive increased productivity, food safety and infection prevention to customers in more than 165 countries.
"Our new state-of-the-art campus will provide the best infrastructure, with the latest digital technologies and lab tools, to create a thriving environment for our employees and attract new talent," said Ilham Kadri, Diversey president and CEO. "This campus, which will be inaugurated in the first quarter of 2018, will be a customer-centric hub designed to continue exceeding our customers' expectations through our sustainability and Internet of Clean vision. It will exhibit our values and aspire to become the preferred place to work in the Carolinas." –
Located at the Lakemont Business Park, Diversey is establishing a 100,000-square-foot headquarters that will accommodate the new positions. To serve the company's global customers, 18,500 square feet of lab space will also be created to develop cutting-edge technology for cleaning and hygiene operations.
"Diversey's decision to locate their new headquarters in York County and create 400 new jobs serves as an opportunity for South Carolinians to show the world how special of a place our state is, and we are confident they will do just that. We know that this is just the beginning of an important and lasting relationship between Diversey and our great state,"  said Gov. Henry McMaster
Hiring for the new positions should begin in the fourth quarter of 2017, and interested applicants should visit www.diversey.com for more information.