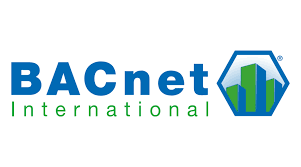 BACnet International will be exhibiting and offering education classes at the 2020 AHR Expo in Orlando this February.
Catch up on the latest information from the BACnet Testing Laboratories and The BACnet Institute at Booth C5147.
EDUCATIONAL SESSIONS
BACnet International will be hosting an educational track at the AHR Expo. The sessions will take place on Monday, Feb. 3, 2020 and will be held in Room W311F. For more information, including session descriptions, please click here. Sessions include:
9 a.m. – 10 a.m. BACnet Edge Solutions – Ideal for IoT, Roy Kolasa and Pat Tessier, Honeywell.
10:30 a.m. – 11:30 a.m., HVAC as a Service – How soon is now? Steve Shaw, MSA Safety.
1 p.m. – 2 p.m. BACnet Physical Connectivity, Coleman Brumley, Setra Systems.
2:30 pm – 3:30 pm Design Considerations When Applying the BACnet Standard to a 'Smart Building' BAS, Grant Wichenko, Appin Associates.
4 p.m. – 5 p.m. BACnet 101: An Introduction to BACnet, Edward Tom, Yaskawa.
All the BACnet International education sessions will be captured and shared on The BACnet Institute educational site following the show.