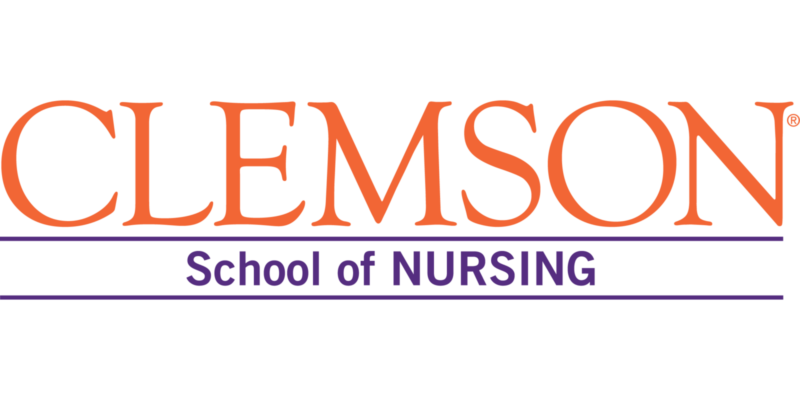 The Inaugural International Nursing Conference for Excellence in Healthcare Design: History, Design and Innovation will be held Aug. 14 to 17 at the Clemson University Nursing Building in Greenville, South Carolina. It will be hosted by the School of Nursing and supported by the Clemson University Academy of Nursing Excellence in Design. Registration is now open.
To register online, click here. The conference registration fees are: Early Bird Registration until June 1: $495, Regular: $595 and Student/Low Resource County: $195. If paying by check, please make it payable to Clemson University and mail to:
Attn. Kesha Smith
Clemson University School of Nursing
508 Edwards Hall
Clemson, S.C. 29634
The hotel for the conference will be The Westin Poinsett located at 120 S Main St, Greenville, SC 29601. There is also a complimentary airport shuttle to the hotel and complimentary shuttle service from the hotel to the conference venue.
CEUs will be provided. Conference themes include Nursing History and Florence Nightingale, Philosophy, Methods, Nursing + Architecture Health, Nursing +Human Factors Community + Environment, Multidisciplinary Review of the role of nursing in healthcare design.
The mission of the conference is to:
• Disseminate new knowledge obtained through research related to the effect of healthcare design on patient (family), provider and organizational outcomes.
• Identify best practices for nurse leadership in healthcare design.
• Stimulate innovation in healthcare design.
• Encourage interprofessional collaboration and engagement.
• Identify opportunities for nurse, patient/family input into safety improvements in healthcare design.
• Foster an inclusive platform for specialty design settings (global health, military health, integrative health, etc.) that expands and supports the role of nurse leaders in the design of specific specialty practices.

The conference will include presentations, posters and panel discussions with healthcare design leaders.

Day 1 – Lynn McDonald to present "Florence Nightingale and the Built Environment for Health"
Lynn McDonald, Ph.D., is Professor Emerita at the University of Guelph, Ontario. She earned her Ph.D. at the London School of Economics and has an honorary doctorate and is a member of the Order of Canada. She is the director of the 16-volume Collected Works of Florence Nightingale. She has also published on sociological theory, especially women theorists, and criminology. She is a former member of Parliament, when her Non-Smokers' Health Act was the first legislation in the world to establish smoke-free work and public places. A climate-change activist, she is co-founder of JustEarth: A Coalition for Environmental Justice.
Day 2 – Jaynelle Stichler to present "Nursing and Design for Health"
Jaynelle F. Stichler, DNS, RN, NEA-BCR, EDAC, FACHE, FAAN, is Professor Emerita at San Diego State University, Co-Editor of HERD Journal, and Research Consultant for the Center of Nursing Excellence, Sharp HealthCare. Dr. Stichler has authored over 200 articles in peer-reviewed journals and books and is a frequent presenter at national and international nursing and healthcare design conferences. She has a Doctorate of Nursing Science from the University of San Diego and is a Fellow in both the American Academy of Nursing and the American College of Healthcare Executives.
Day 3 – Emily Patterson to present "Applying Human Factors to Room Design to Support Nurses' Work"
Emily S. Patterson, Ph.D., is an Associate Professor in the Division of Health Information Management and Systems, School of Health and Rehabilitation Sciences, College of Medicine at the Ohio State University. She has a Ph.D. in Industrial and Systems Engineering from Ohio State University. Patterson applies human factors engineering to improve patient safety and quality in healthcare. She has served as a scientific advisor for The Joint Commission and the National Institute of Standards and Technology. She serves as Associate Editor for Human Factors and on the Editorial Advisory Board for the Joint Commission Journal on Quality and Patient Safety.
Day 4 – Kirk Hamilton will present "Evidence-Based Nurse/Architect Collaboration Impacts Outcomes"
Kirk Hamilton, Ph.D., FAIA, FACHA, EDAC, is the Julie & Craig Beale Endowed Professor of Health Facility Design at Texas A&M University, teaching healthcare design at the graduate level after 30 years of active practice. Board certified by the American College of Healthcare Architects, with a bachelor's degree in architecture from the University of Texas, a Master's Degree in Organization Development from Pepperdine University, and a recently completed Ph.D. in Nursing & Healthcare Innovation at Arizona State University, studying ICU nurse movement patterns and interaction with objects. A prolific author and advocate for evidence-based design, Hamilton co-edits the peer-reviewed, interdisciplinary Health Environments Research & Design Journal (HERD) of which he is a founding co-editor.
Please email any questions to nursingconference@clemson.edu.