When the NFMT meets in Baltimore, August 11-13, the speakers will be very eager to share their sessions that were postponed since March due to Covid-19. We anticipate the majority of these expert speakers will be sharing anecdotes and advice based on their experiences with Working from Home and in many cases, maintaining optimal environments for buildings where no occupants were present. A number of them should be able to share best practices for building re-entry, sanitization, and ongoing disinfection as part of maintaining the employee environment.

The organizers are addressing concerns on the website related to the pandemic: "As we work towards the rescheduled NFMT and the Clean Buildings Expo, our emphasis is to protect the health and safety of our attendees, exhibitors, speakers, and staff. We are working with the state of Maryland, the city of Baltimore, the Baltimore Convention Center and show hotels to ensure the safety and cleanliness of all properties. We will continue to make our decisions based on the latest medical and public health advice, in compliance with government regulations. Our goal is to welcome you to a safe and clean show environment. New protocols and processes will be put in place and posted."  
The McMorrow Reports are selecting key sessions among the eight tracks that we plan on attending and you might consider. Disruption is all around, so let's start there. In the Disruption in FM Track:
Disruptions in Facilities Management: How Can Facility Leaders Prepare for Transformation. As facility management enters a new decade, disruptive forces are transforming many established practices and expectations. Some of these game changers present new opportunities, while others present new risks. Either way, it's crucial for facility leaders to understand what these disruptive forces will mean for commercial and institutional buildings and to begin taking concrete action to prepare for the future. Speakers: Edward Sullivan Facility Group Editor, Building Operating Management Magazine; Bruce Thorpe, Manager-Global Lab Strategy, NVIDIA Corp.; Larry Morgan, CFM, SFP, Head of Operational Excellence and Sustainability Initiatives for North and Latin America, SAP Global Facilities Management, Americas.
How Climate Change Will Disrupt Building Design and Management. As new evidence emerges of the impact of climate change, and of the rising risks of failure to act, pressure is mounting to make buildings more energy efficient. The result is that the way buildings are designed and operated is likely to be transformed. There are many forces of changes. Cities and states are passing laws to reduce the climate impact of buildings, as well as to require buildings to be better prepared for climate-related disasters. Speaker: Elizabeth Beardsley, Senior Policy Counsel, U.S. Green Building Council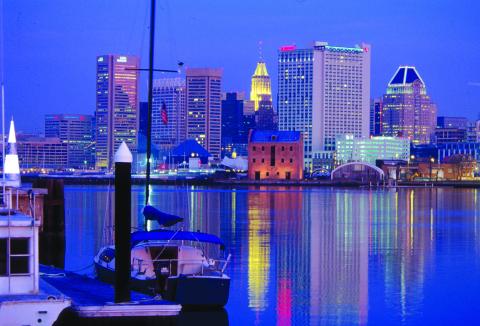 Standardization of Facilities Management Around the World with Stan Mitchell, CEO, Key Facilities Management. Standardization is usually not a disruptor but for an industry that has never had a global standard, creating standards will cause disruption. Within the past three years, ISO standards relating directly to facilities management have been published to help create a global standard. Two additional standards are being ready to be published:
ISO/AWI 41014, Facility management – Development of facility management strategy and ISO/AWI 41015, Facility management – Influencing behaviors for improved facility outcomes and user experience.
In the NFMT Asset Management track, consider these gems:
The What, Why, Where, When of Asset Inventory and Asset Management for Complex Facilities. Speaker: Kyle Christiansen RA, Office Manager, Senior Consulting Architect, Terracon Engineering, Facility Dept. 21st Century asset management and capital planning seeks to minimize the total costs of acquiring, operating, maintaining, and renewing building assets. Centralized Maintenance Management Software (CMMS) allows streamline planning, forecasting, and prioritization of capital deployment. Learn how facility managers can improve maintenance of building assets through proactive maintenance and understand how to align the maintenance, management and mission of your facility.
Future Ready Design – Building Enclosure Considerations. Speaker: Paul Totten, P.E.
Vice President, WSP | Parsons Brinckerhoff. In addition to asset management planning, asset improvement is also critical. The speaker will discuss risks and solutions that can be implemented on design of new buildings, as well as retrofitting existing building infrastructure. Building are a critical shelter component, but also have a need to enhance the occupants' experience.
In the Business Management Track, some popular NFMT speakers return:
ProFM Credential Preview Class with Stan Mitchell, CEO, Key Facilities Management and Randy Olson, VP of Global Business Development, ProFM Credential. Curious about the ProFM credential and what you'll learn? Join expert instructor, Stan Mitchell, for this free 3-hour introductory class exploring the 24 critical FM topics that make up the ProFM Body of Knowledge spanning Operations and Maintenance, Asset Management, Risk Management, Business Management, and Cross-Functional Competencies.
Survival of the FM Professional in the Automation Age. Speaker: Dean Kashiwagi, PhD, P.E., IFMA Fellow, Director, Kashiwagi Solution Model Inc. The FM professional must become an information worker (IW). The FM must increase their responsibility and decrease their workload and liability, but have a tremendous impact on the C-Suite by creating dominant value. The mechanism behind the transformation is to identify and utilize expertise of the expert vendors and outsource project management to the expert vendors.
The Energy/Utility Management Track offers:
Impact of LEED v4 Commissioning. Speakers: Rodney Ashmore, Sr. Commissioning Project Manager, WSP , and Charlotte Metzler Assoc. AIA, Associate, WSP
Funding Your Energy Project with Newly Extended Tax Incentives. Speaker: Jacob Goldman, LEED AP, Vice President, Energy Tax Savers, Inc.
Strategies for Improving Energy Efficiency: Retro-Commissioning, Energy Star & Green Building Certification. Speaker: Keith Madigan PE, LEED AP(BD+C,O&M), BCxP
Vice President, Forensic Architecture & Engineering Regional Lead
J.S. Held, LLC.
Risk Management is on everyone's mind as companies review the procedures they used for business continuity in light of Covid-19 and the work from home requirements.
Business Continuity–Expect the Unexpected. Speaker: Bob Mellinger, president, Attainium Corp. How do organizations continue to function in the event of major disruption? By executing its Business Continuity Plan. But first, you must have one. Learn the types of disruptions that can affect an organization and how to develop a strategy to handle these unforeseen occurrences. We will discuss Business Continuity vs. Disaster Recovery, the principles of emergency management – planning, mitigation, response, & recovery, the components of a Business Continuity Plan and what you need to do to get started. This session is positioned for entry-level attendees through those with some business continuity planning knowledge.
Cybersecurity Basics for Building Personnel. Speaker: Wanda Lenkewich, President, Chinook Systems Inc. Facility managers and building operators are more dependent on digital technologies to run buildings and monitor efficiency and costs. Technology has improved exponentially during the last 10 years, providing facility managers with more sophisticated tools, which comes with an increased possibility of disruption through cyber-attacks. We will discuss how to conduct cybersecurity and risk assessments for building systems, including inventory of critical assets, and identification of vulnerable systems. We will also walk you through a cyber-attack that occurred through a building automation system and how to prevent it.
Safety and Security Management will be an even higher concern when people return to the workplace. Theses sessions can provide helpful tips: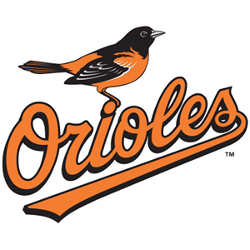 Emergency Preparedness for Infection Control. Speaker: Edward Sullivan, Facility Group Editor, Building Operating Management magazine. A pop-up session with industry leaders discussing best practices on infection control strategies. As coronavirus continues to dominate the headlines, they will discuss the best practices organizations are using to combat the spread of any easily transferable virus within their facility.
Optimizing Security Systems for New Buildings. Speaker: Daniel O'Neill
President and CEO, Advanced Data Risk Management. A wide range of security decisions need to be made for a new building, from the choice of the access control, to camera placement, to planning responses to incidents and alarms. Innovations in technology may present opportunities to improve security effectiveness and efficiency. Integration of systems like access control, surveillance, and visitor management can be another opportunity, but it should be addressed early in design process.
To see all the sessions in the tracks noted above click on them, and also click on each of these for full session list: Smart Building Technologies, Operations & Maintenance Management, and Energy/Utility Management.